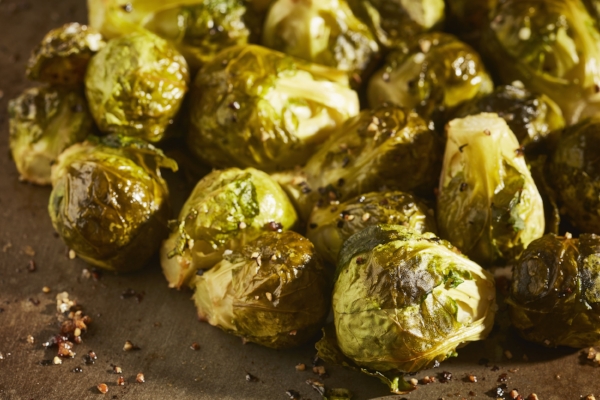 TRANSFORM Thanksgiving Sides
10 Nov 2019
Morwenna Voss
Categories
Blog
Happy (almost) Thanksgiving, Transformers! We're so grateful to have you in our community, and we're looking forward spending time with our family and friends during the holiday week. We hope you are too!
If you're still searching for a simple and healthy side dish to supplement your turkey dinner, the TRANSFORM kitchen has you covered with our favorite roasted veggies. Enjoy!
ROASTED BRUSSELS SPROUTS/BUTTERNUT SQUASH
Ingredients
1 1⁄2 lbs. Brussels sprouts, trimmed and halved
OR 1 1⁄2 lbs. butternut squash, peeled and cubed
1 lb. red grapes, seedless
3 tablespoons olive oil
2 cloves garlic
1 tablespoon fresh thyme
1⁄2 teaspoon kosher salt
1⁄4 teaspoon black pepper
1⁄2 cup water
Directions
Preheat oven to 375o F. Toss the Brussels sprouts/butternut squash and grapes with the oil, garlic, thyme, salt, and pepper. Place on a large rimmed baking sheet with Brussels sprouts cut side down, if using. Pour water down the center of pan.
Cover and roast for 10 15 minutes. Uncover and continue to roast until vegetables are golden
brown and tender.